Chef Steve's Norwegian Salmon
One Serving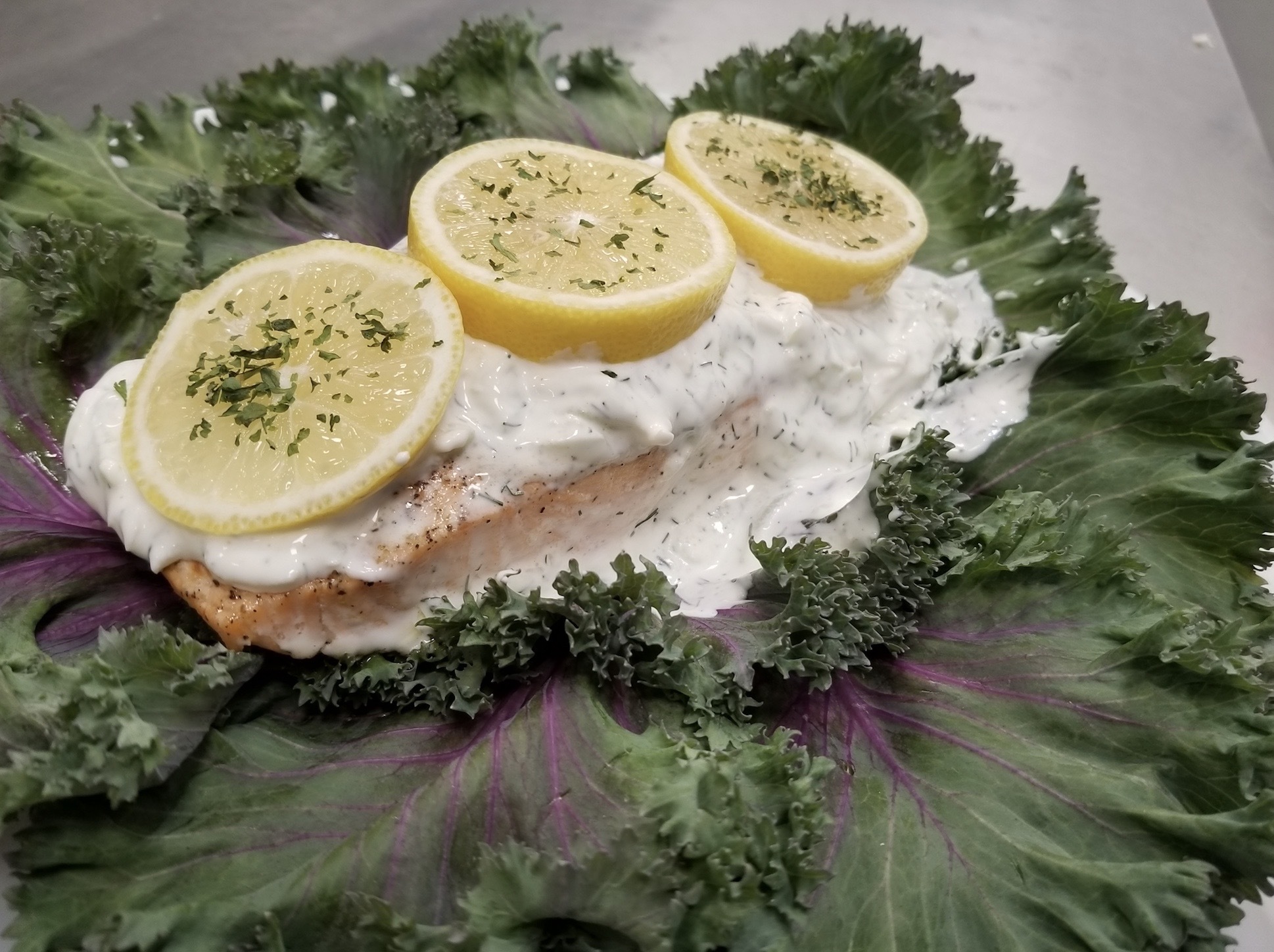 Half pound Norwegian salmon fillet

1 tbsp. olive oil

1 lemon

2 tsp. black pepper

Container of Hill's signature cucumber dill sauce
Preheat oven to 375ºF and take salmon fillet out of the fridge.                                                  

Coat top of fillet with olive oil and gently pat the olive oil into the salmon. Sprinkle the pepper over the top of the fillet and squeeze lemon over top of it.       ‍‌‌‌‌‌‍‍‍‍‍                                                                                                             

Bake salmon fillet in oven for approximately 15-18 minutes. Take fillet out and pour cucumber dill sauce over top of the salmon. Enjoy!